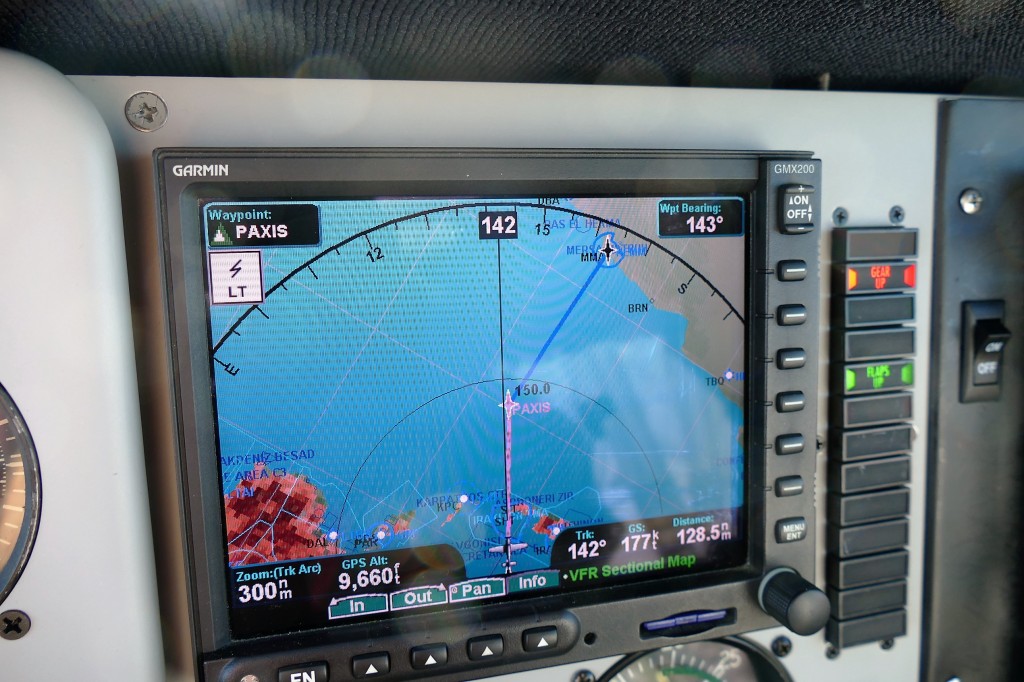 Flying over Crete to PAXIS, our entry point into Egyptian airspace.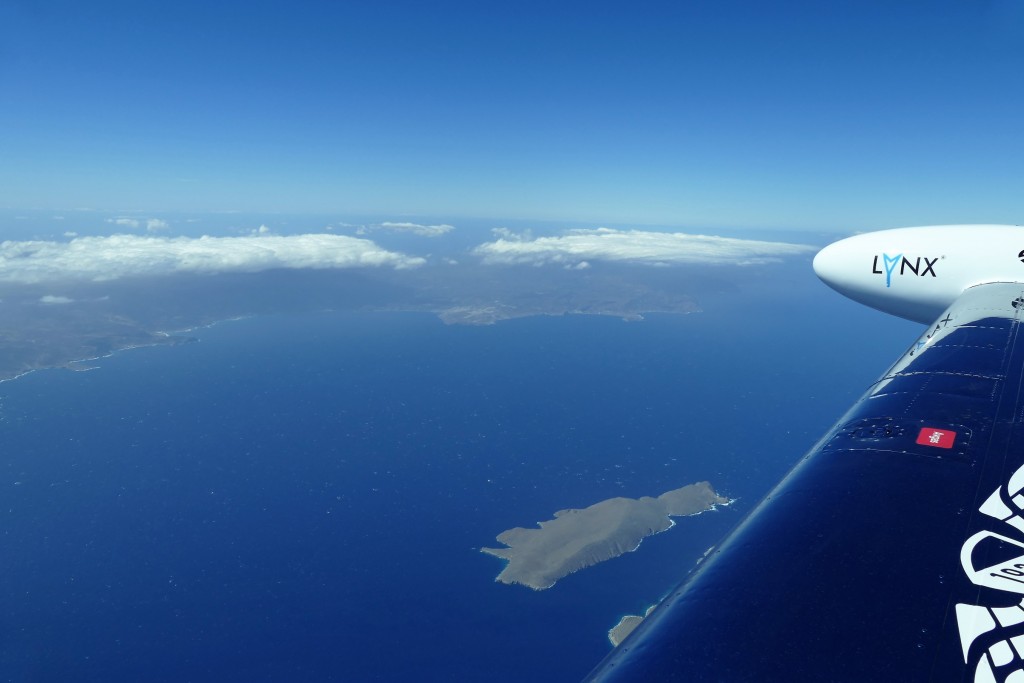 A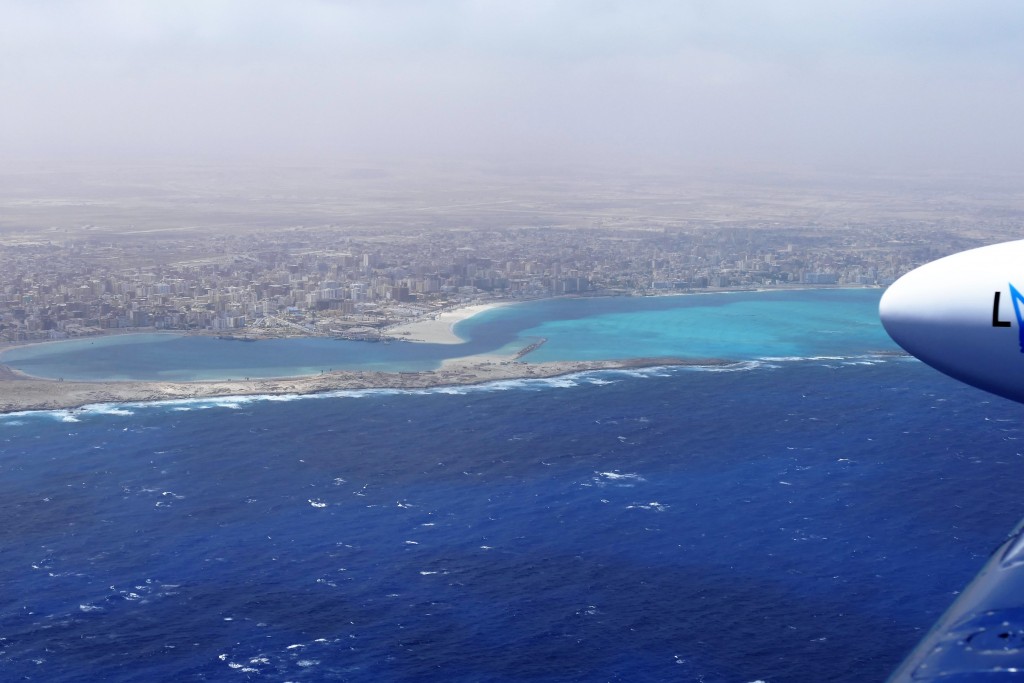 A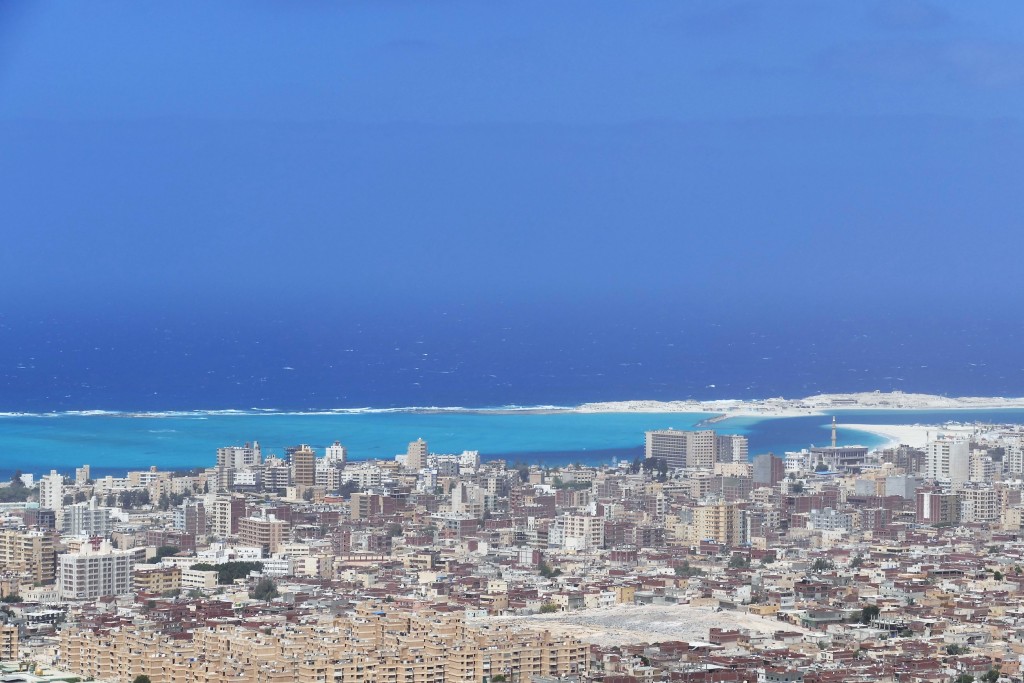 A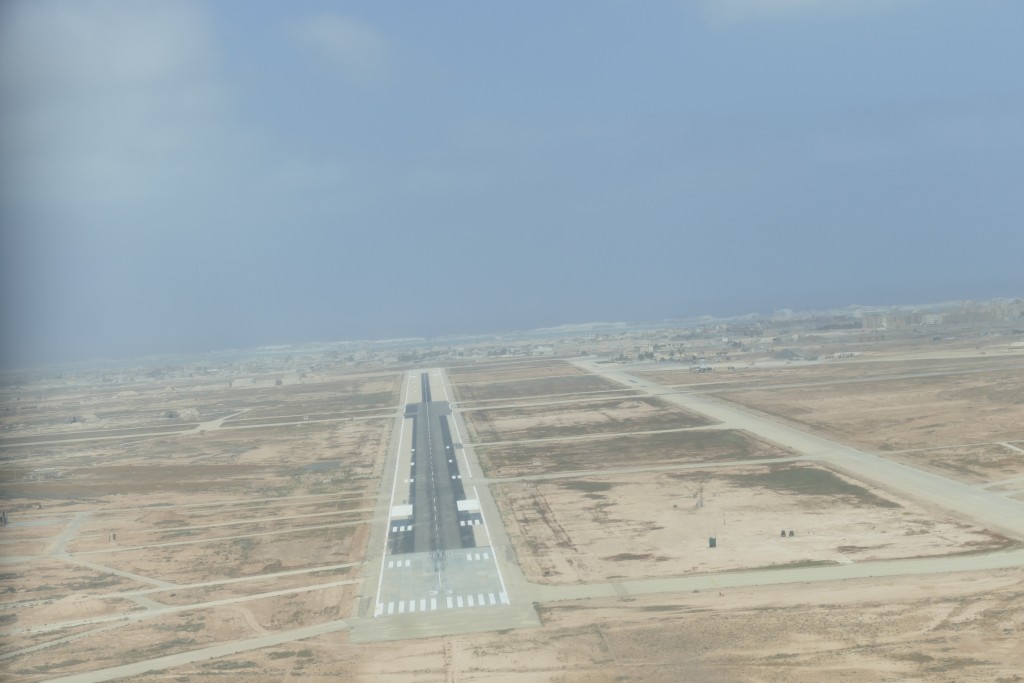 A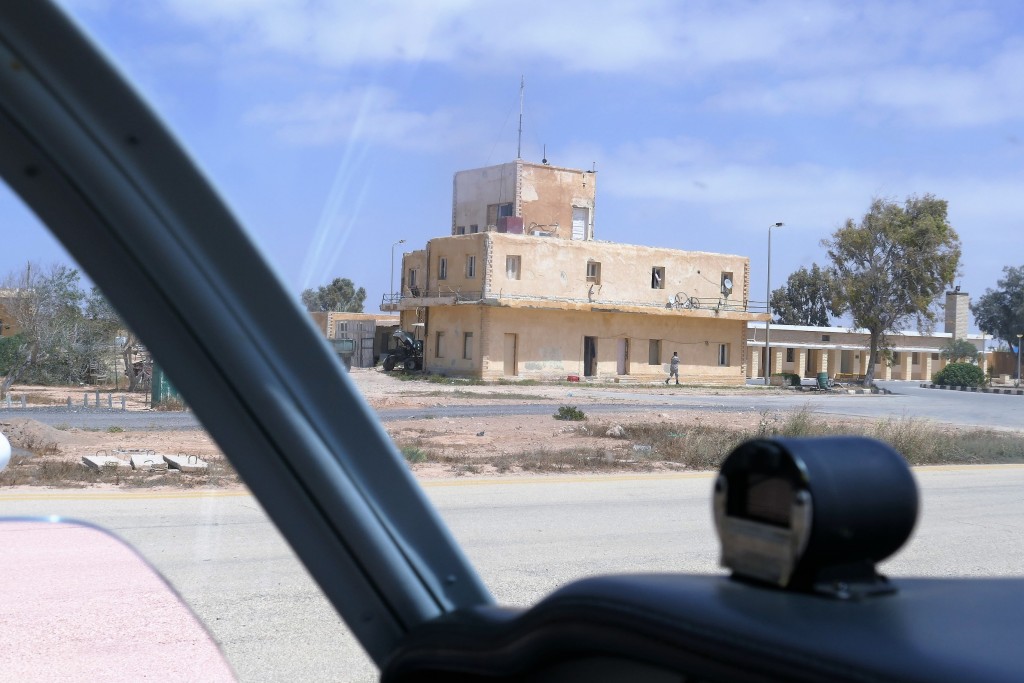 A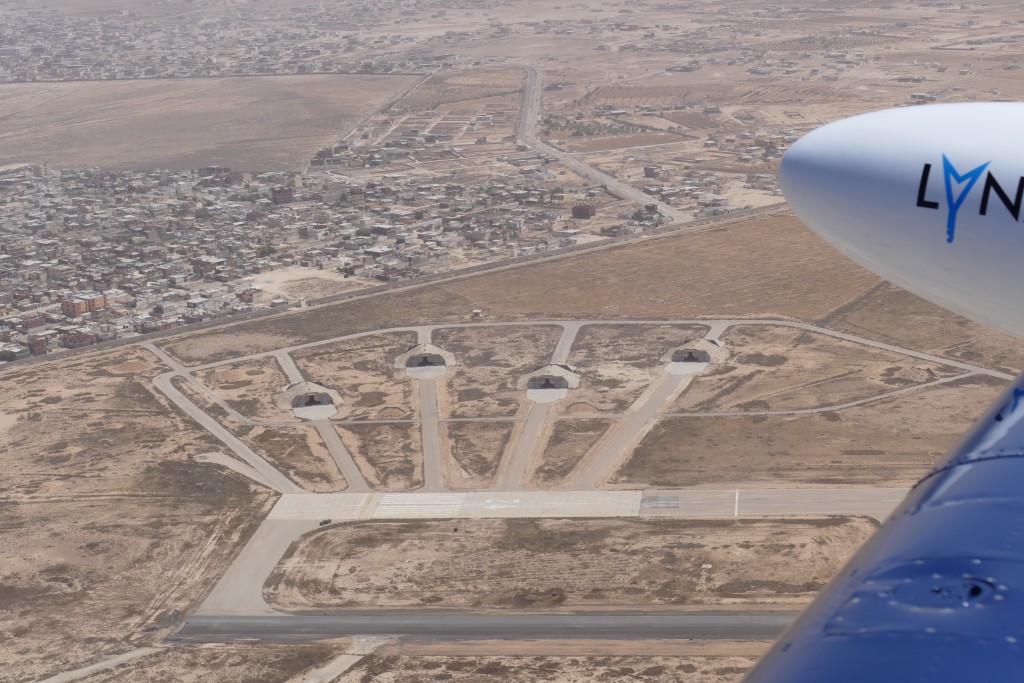 A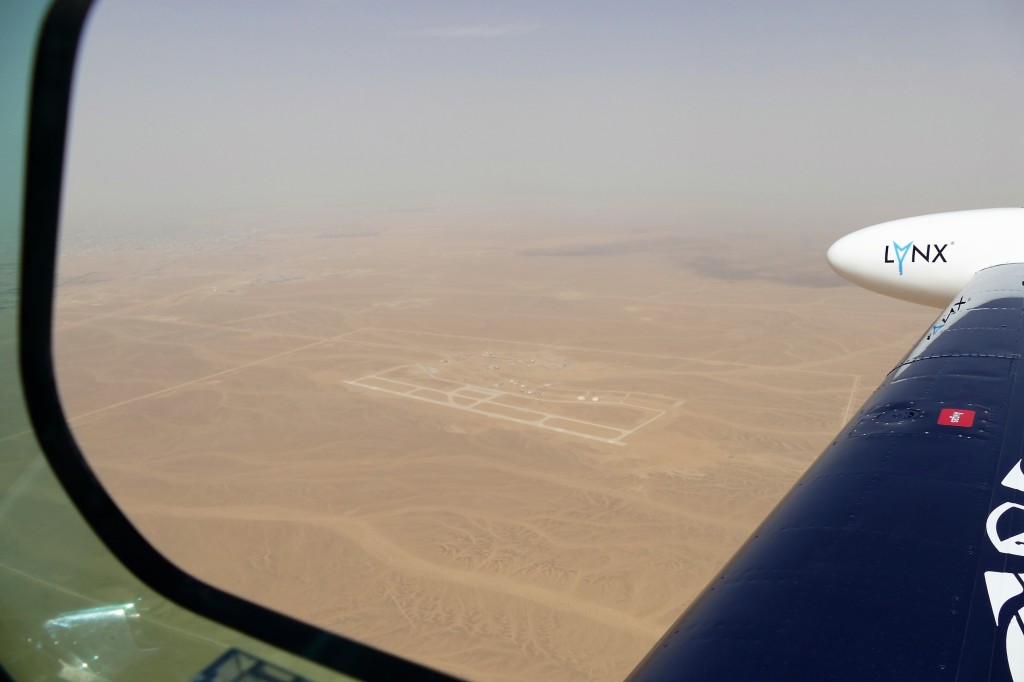 Departed Mersa Matrum International airport and flew to 6th October airport just south of Cairo, where the airplane was to be hangared while we visited the Pyramids.  Fortunately, we made it just in time as a sandstorm approaching from the West the visibility dropped to almost zero.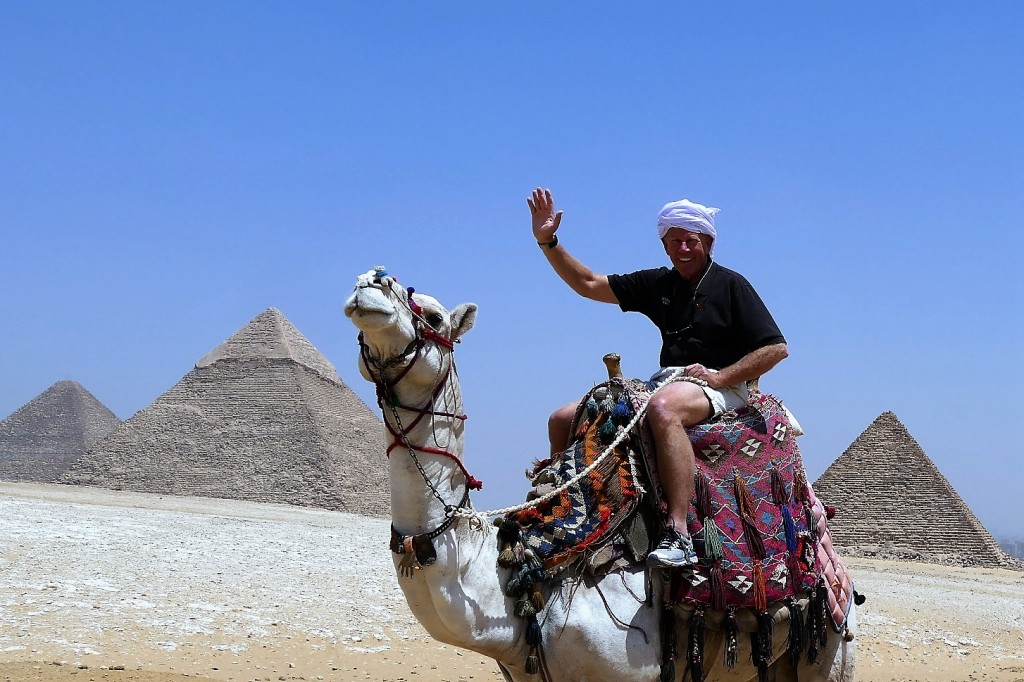 A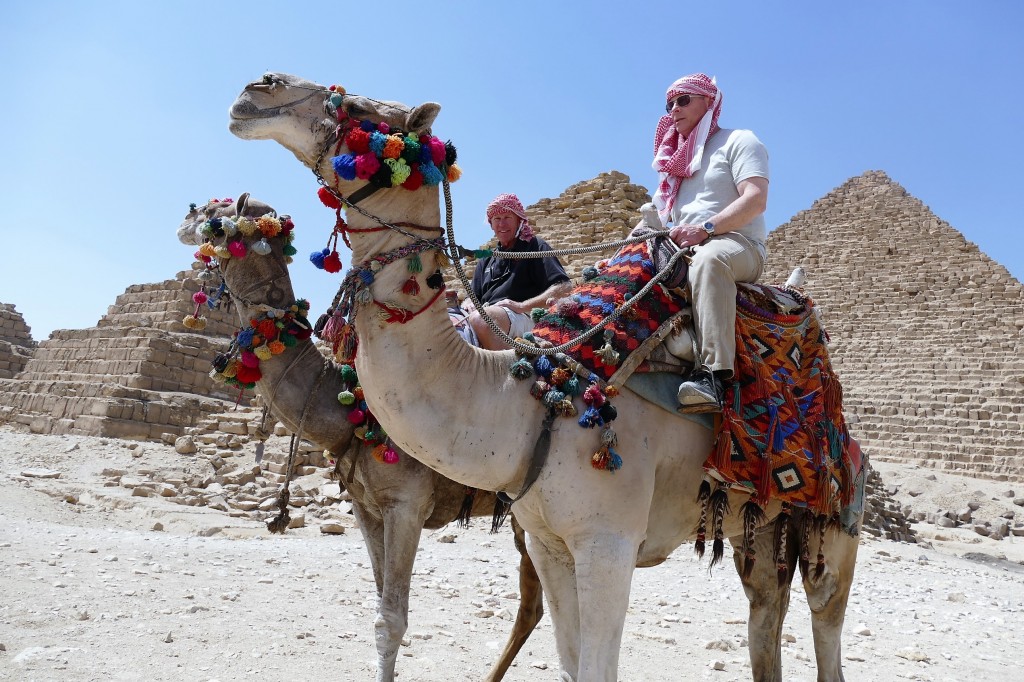 A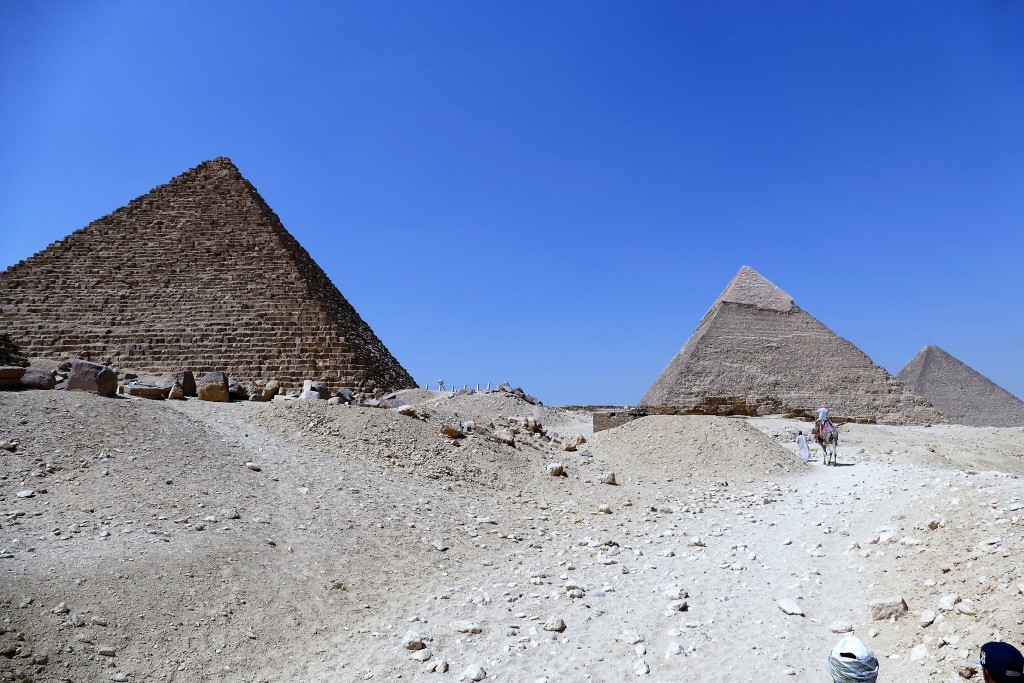 A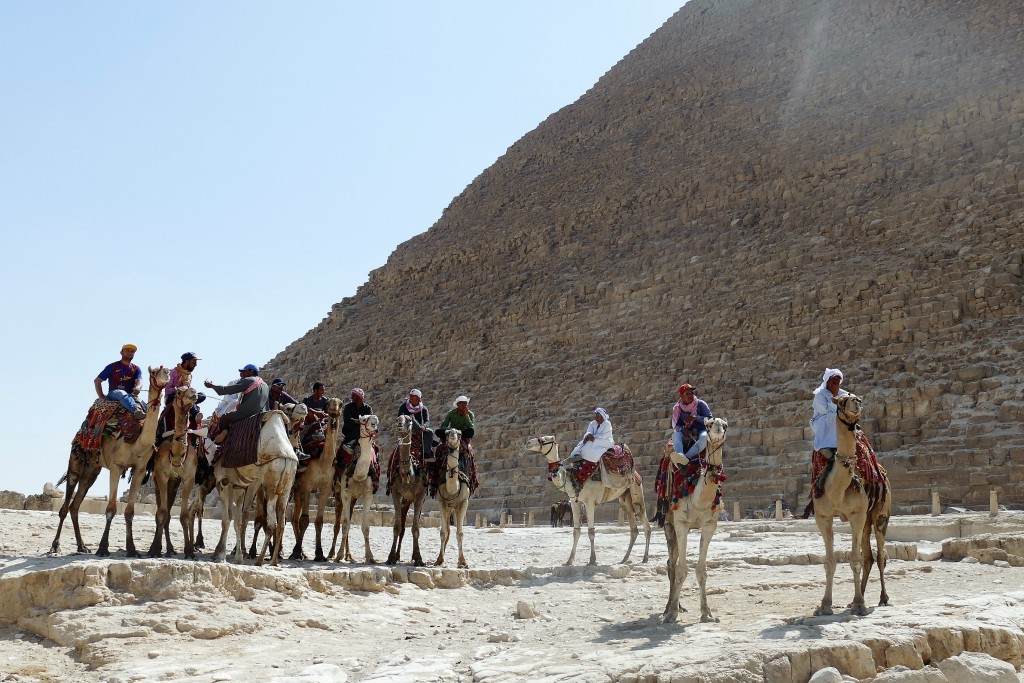 A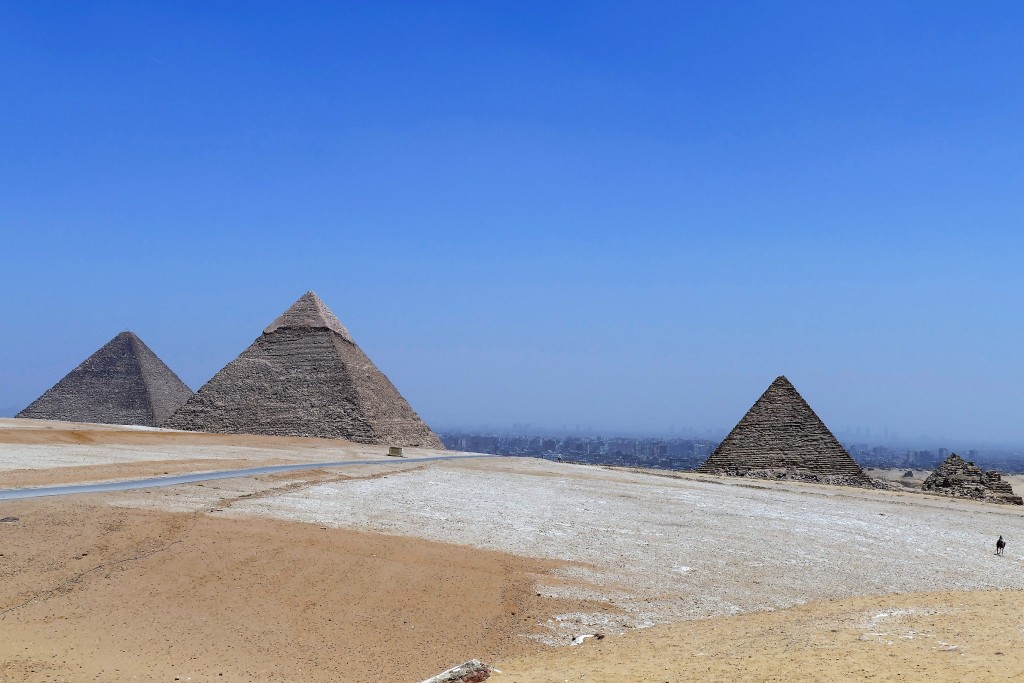 A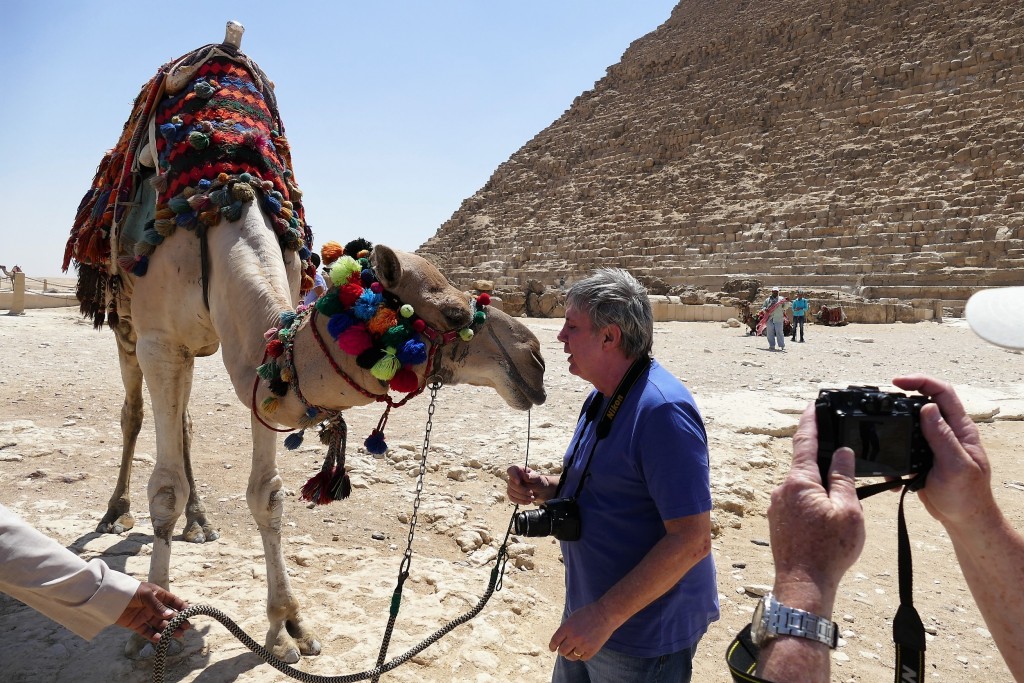 Eddie Gould our handler from General Aviation Support Egypt and Charley Brown,  the friendliest camel on the planet.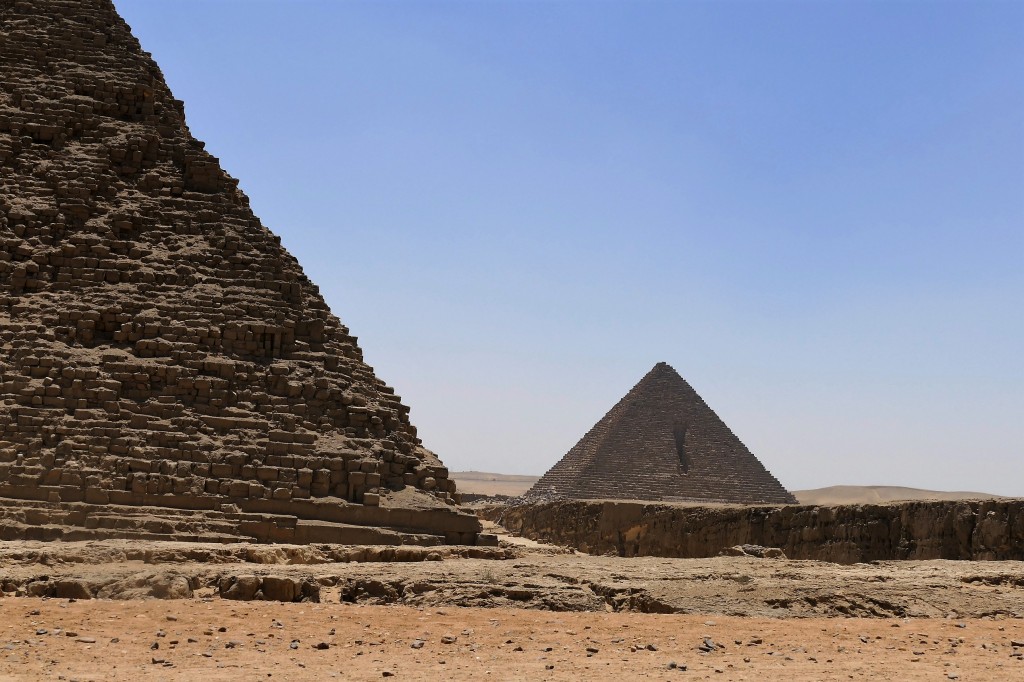 A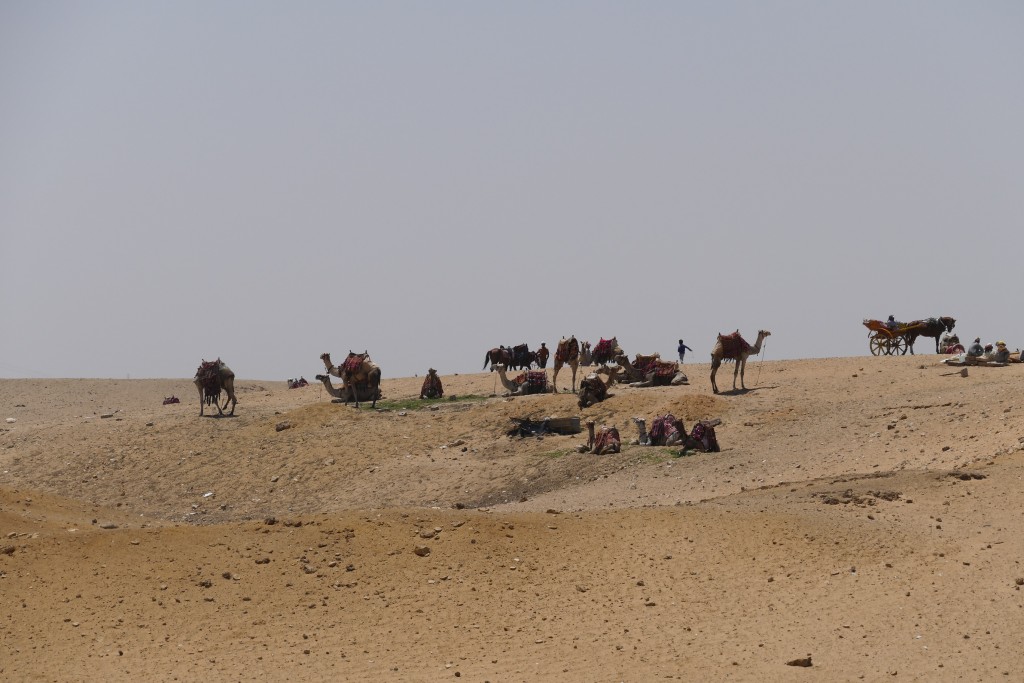 A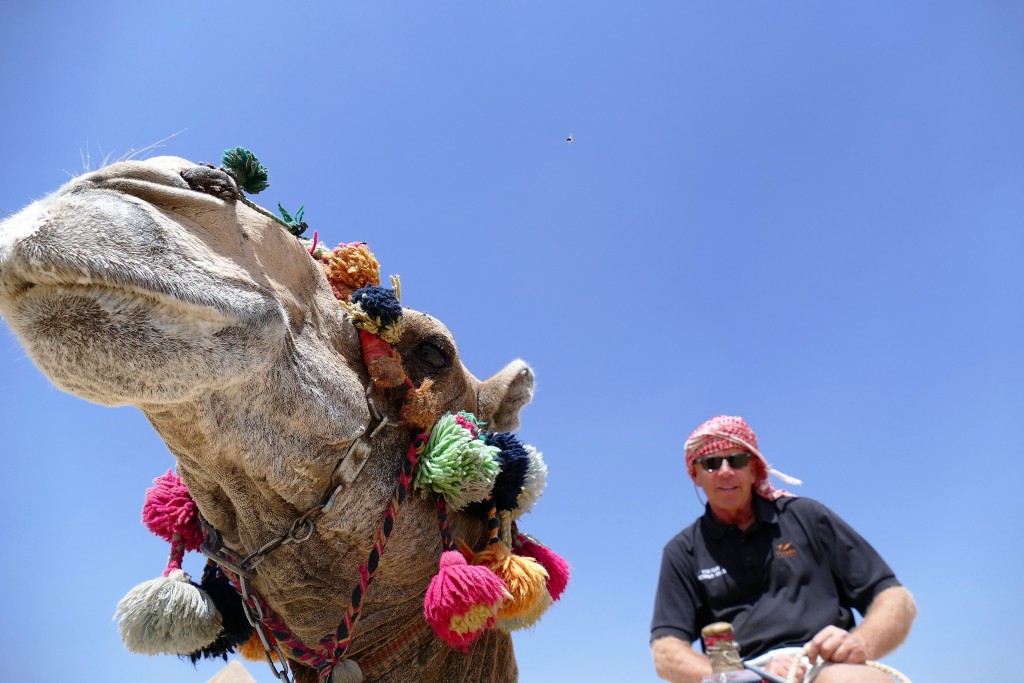 A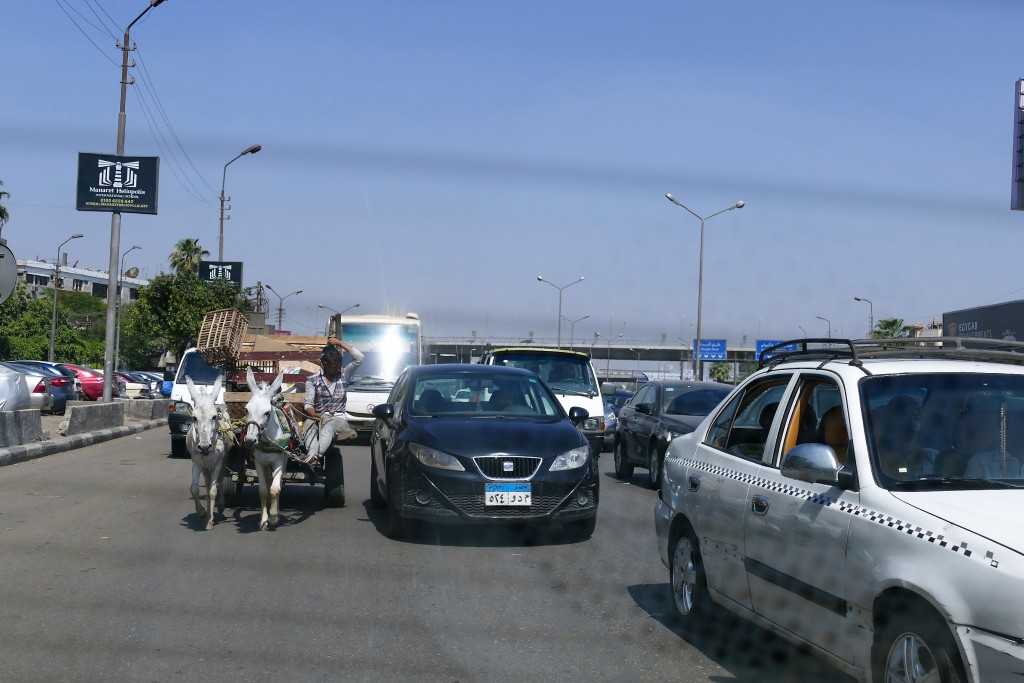 A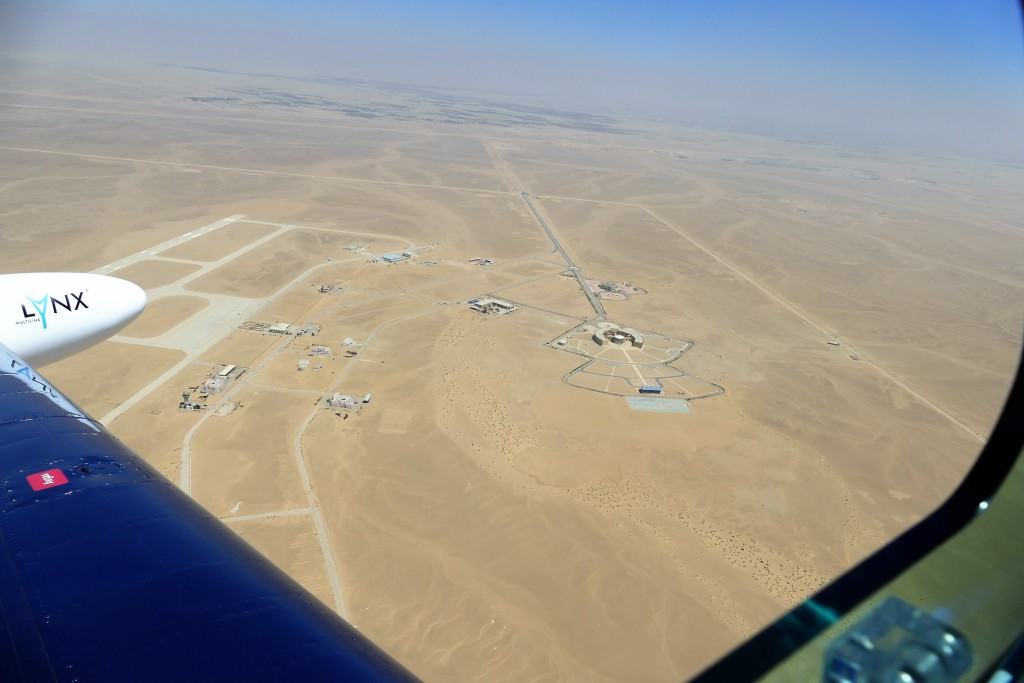 Departing 6th October Airport you have to climb (circle) to 8500 feet over the airport before  they will allow you to speak with Cairo departure.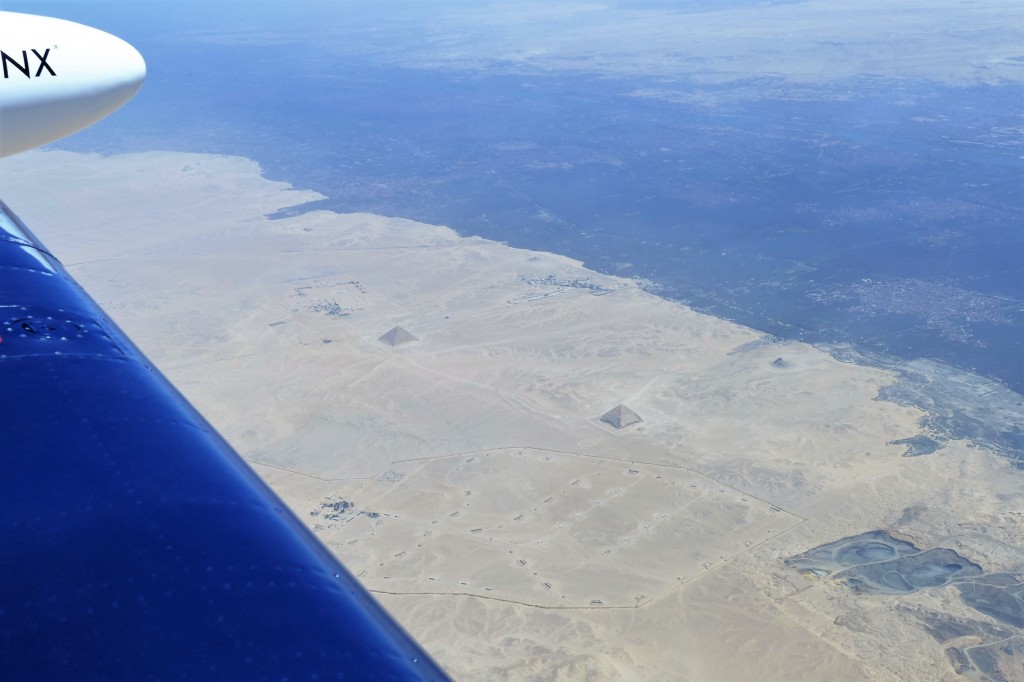 A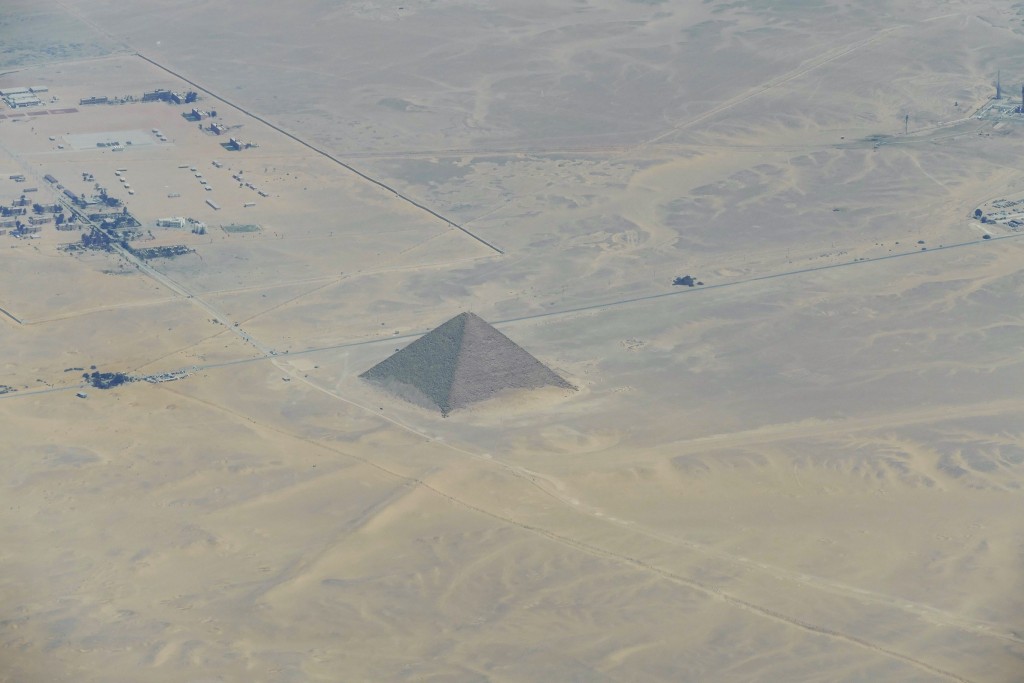 A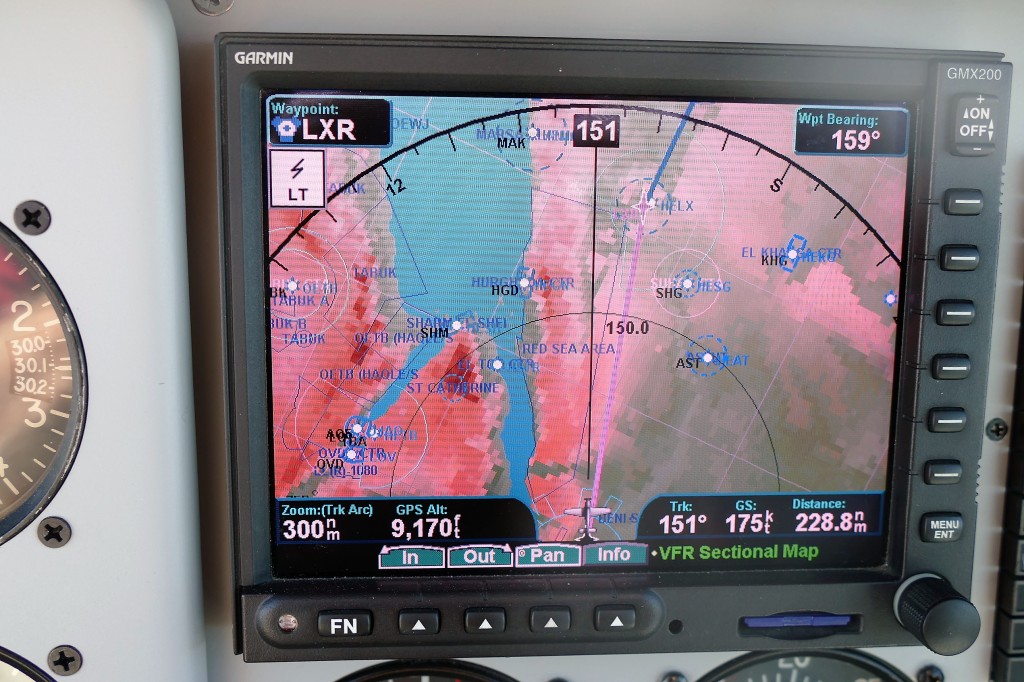 A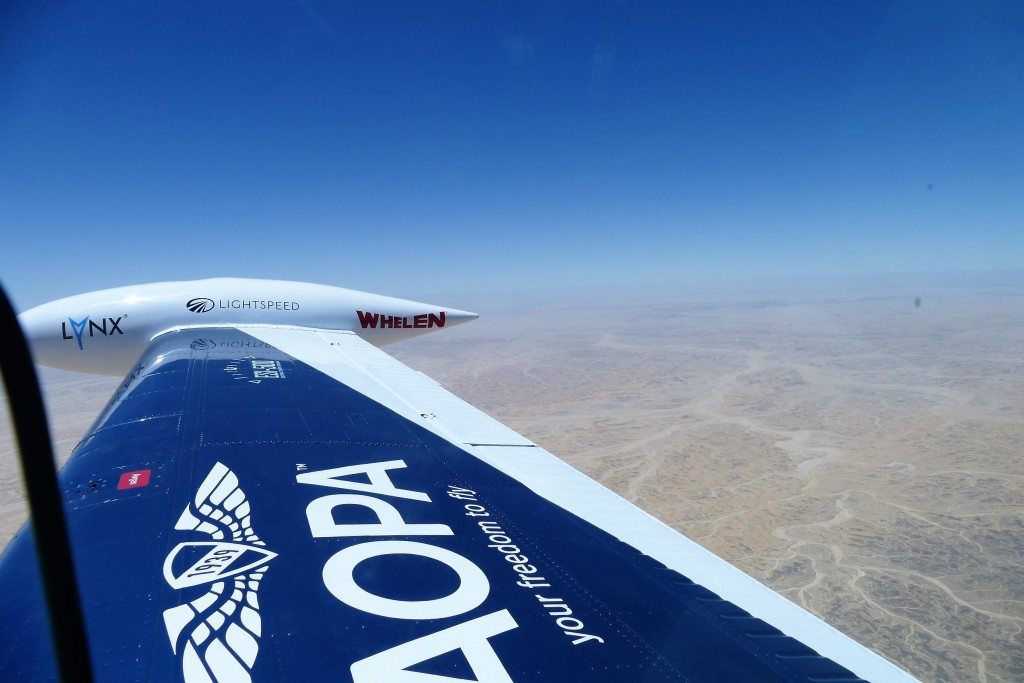 A
Nile river.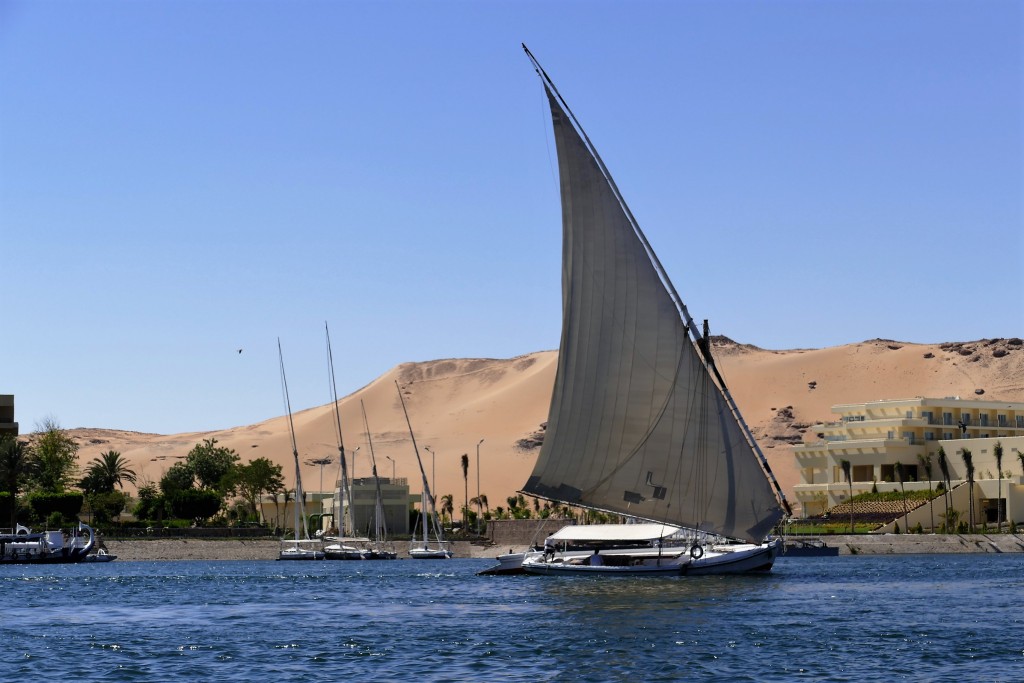 A
A
A