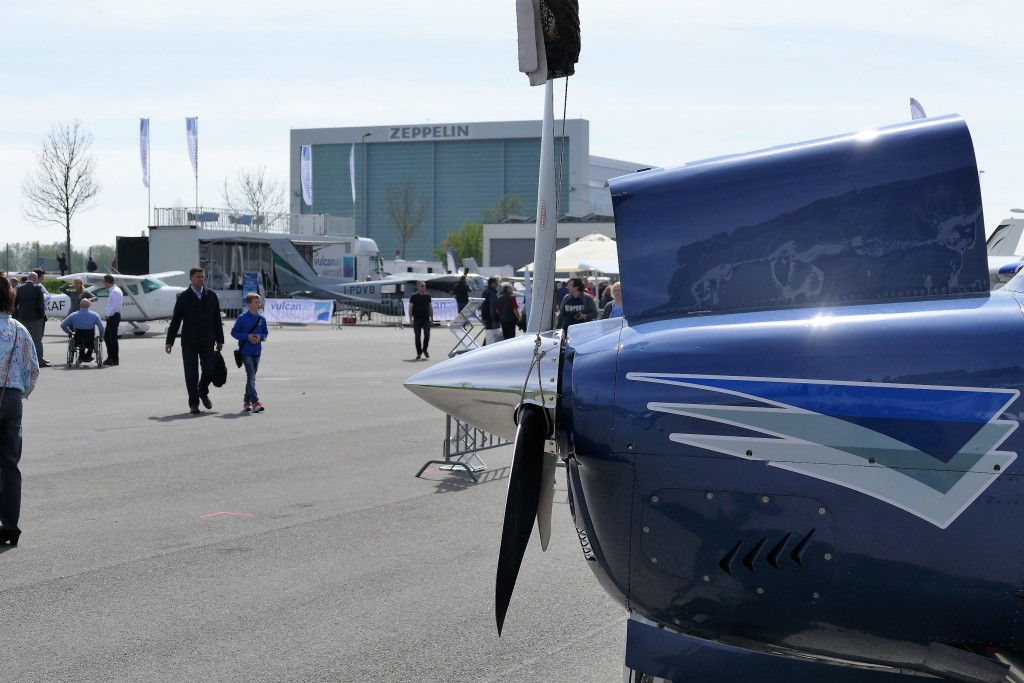 I'm preparing to depart Germany as bad weather is quickly approaching from the North.  In fact, it's supposed to snow here this weekend.  The visit here was a memorable one and perhaps the best part of any Expo proved to be true once again – the fellowship of Airmen!  AERO is Europe's most important and largest trade show for General Aviation (over 600 exhibitors from 34 nations and it was an honor to be part of it.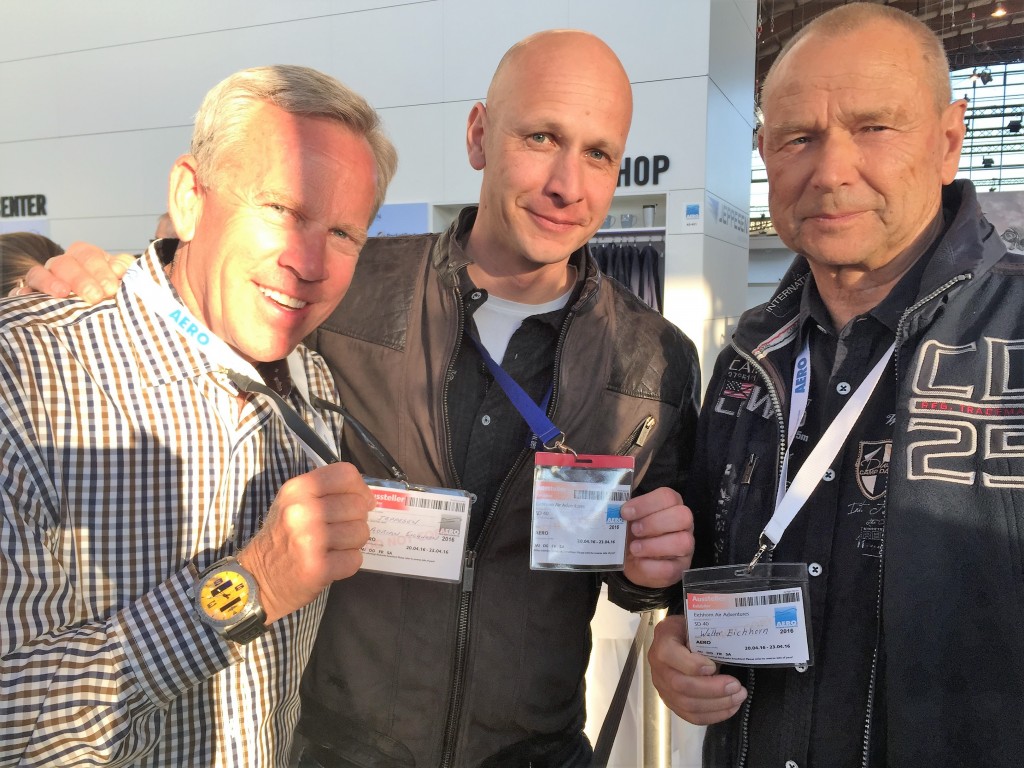 Comparing name tags with Toni Eichhorn (center) and Walter Eichhorn (right).  Toni is an A320 Captain with Lufthansa and his father Walter is a retired Lufthansa B747 Captain.  In their free time, they travel as a father and son aerobatics team to airshows in Germany and neighboring countries.  My father, a decorated Army pilot, and I never performed together but we did share many memorable flights in the Bonanza.  Guess you could say flying is in our blood on both sides of the pond!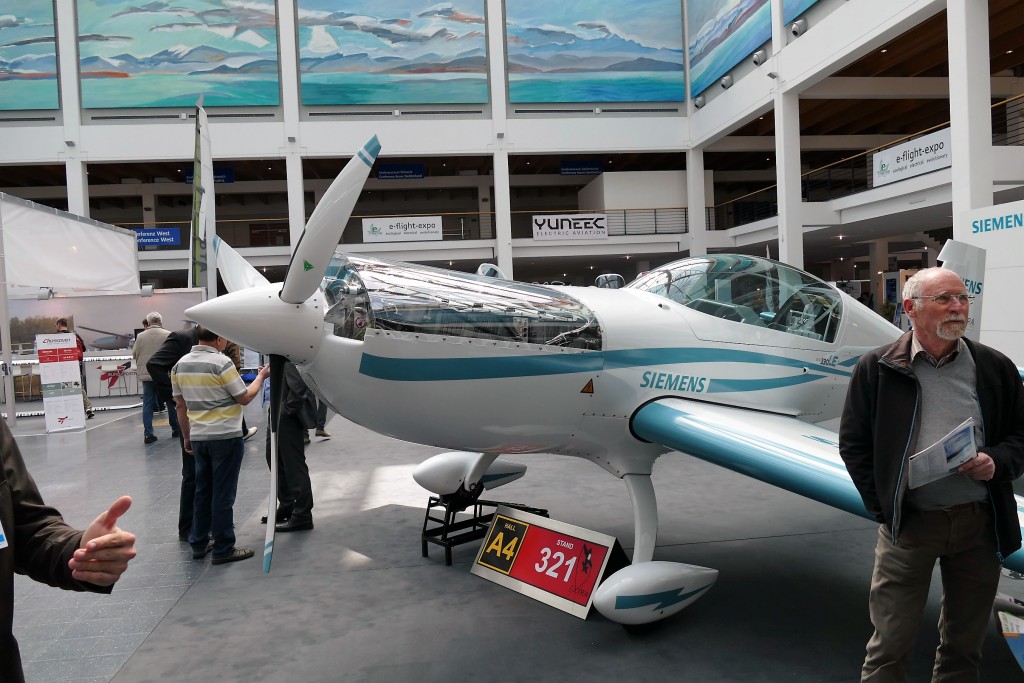 An Extra 330LE with an electric motor!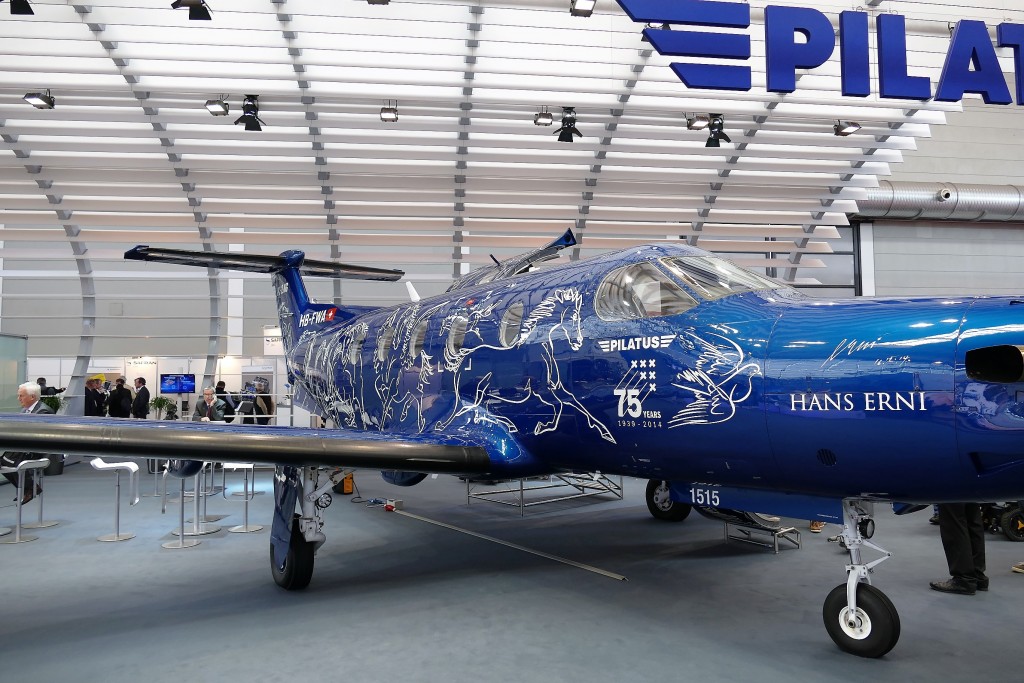 Blue airplanes seem to be catching on!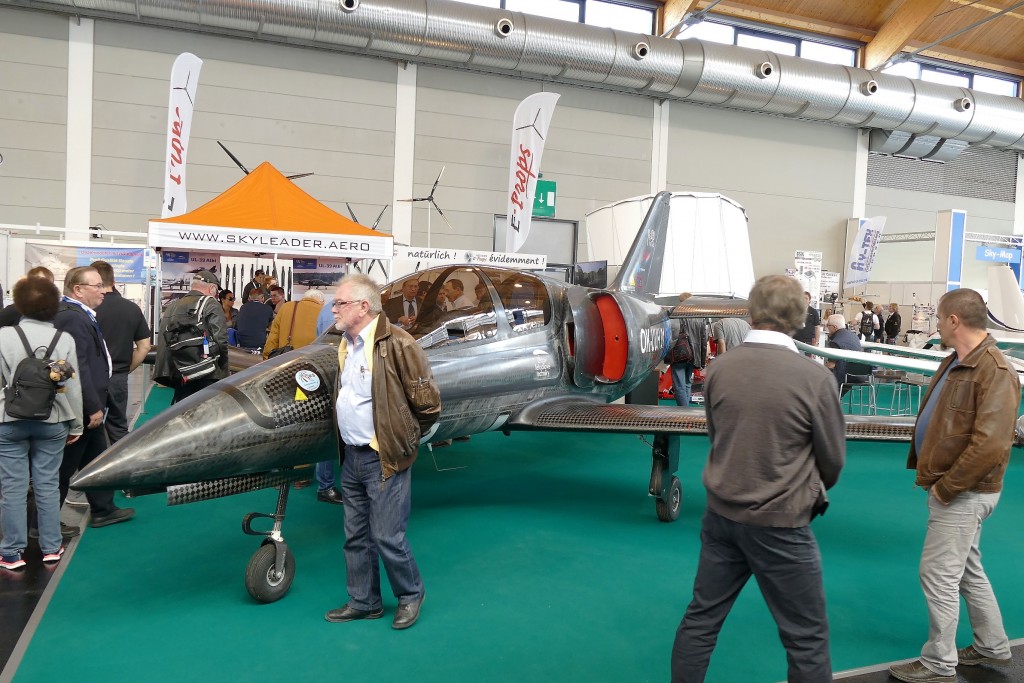 A reduced scale all carbon fiber L39.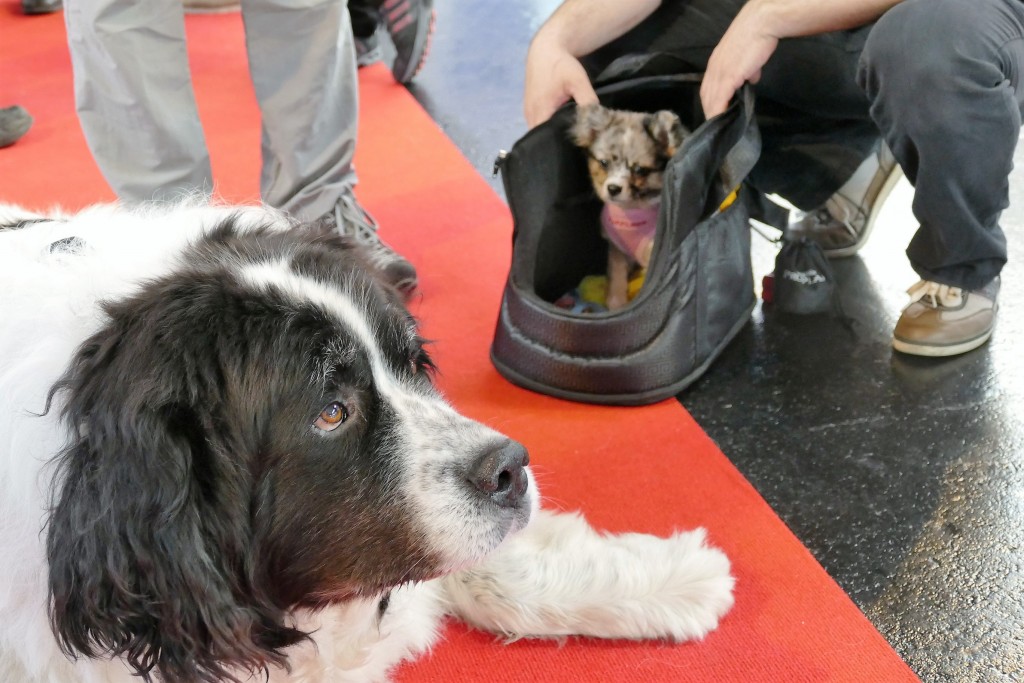 What every aviation event needs – a good dog or two!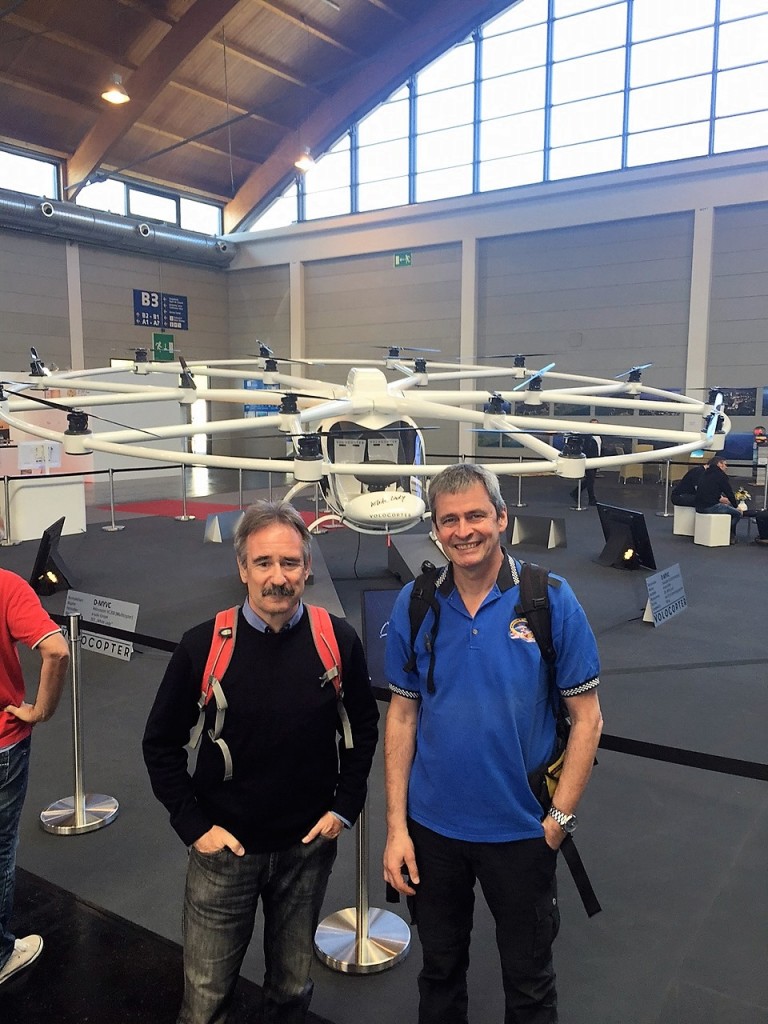 Walter (right) and Friedrich (left) in front of the VOLOCOPTER, the world's first certified Multicopter.  Talk about cool this thing is amazing.   Walter and Friedrich own a Bonanza here in Germany and Walter and  I first met a few years ago at a Bonanzas to Oshkosh (B2OSH) party in, Wisconsin.  Small world.
So now the journey resumes.   Tomorrow Tom and I will fly to Greece.  Stay tuned for more exciting pictures and updates.