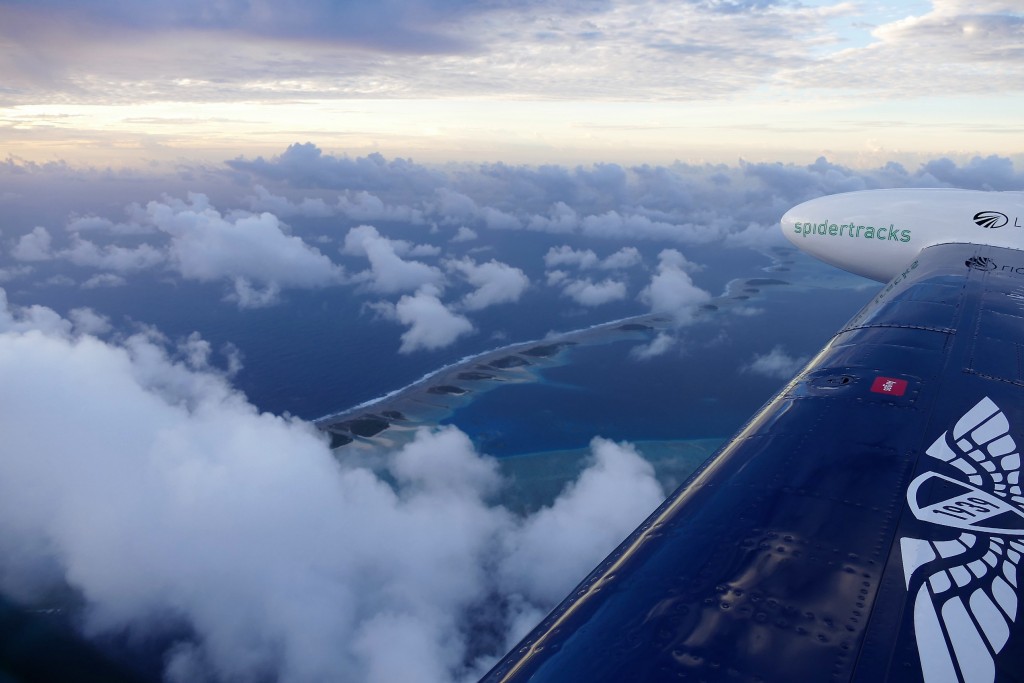 Take off from Majuro and the beginning of the 2000 mile flight to Honolulu, Hawaii.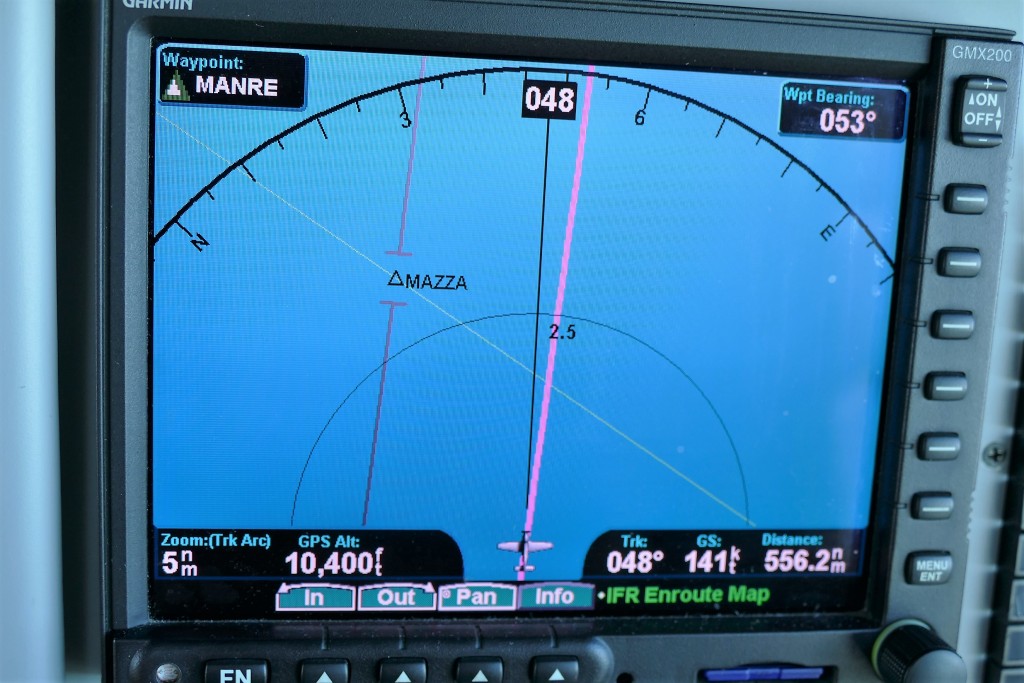 MASSA is the intersection on the airway between Majuro and Honolulu that marks crossing the International Date Line (thin green line).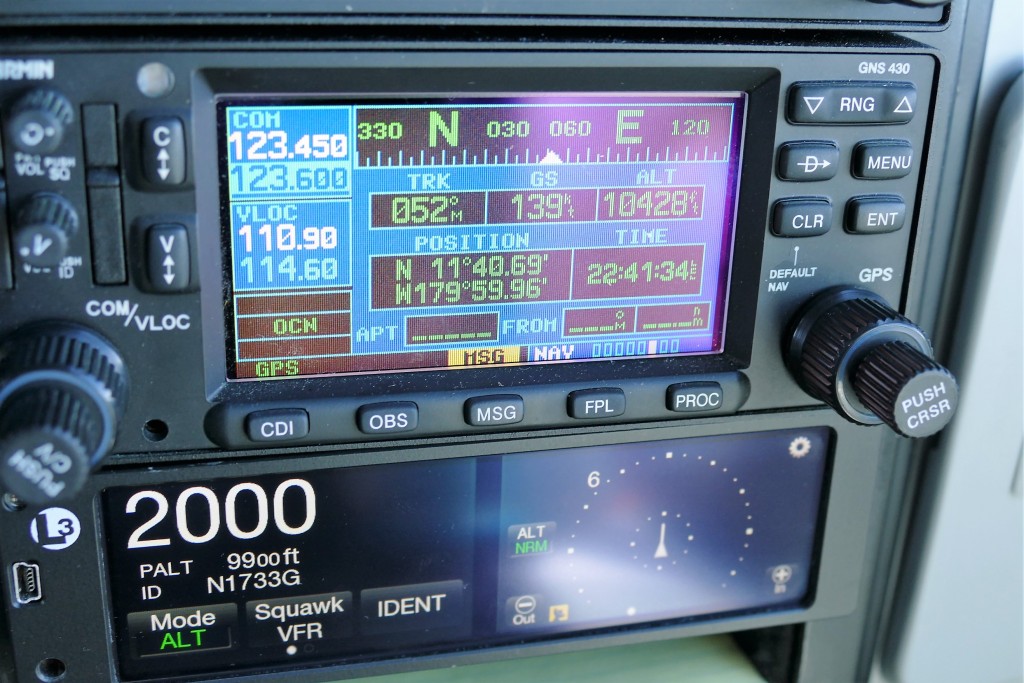 A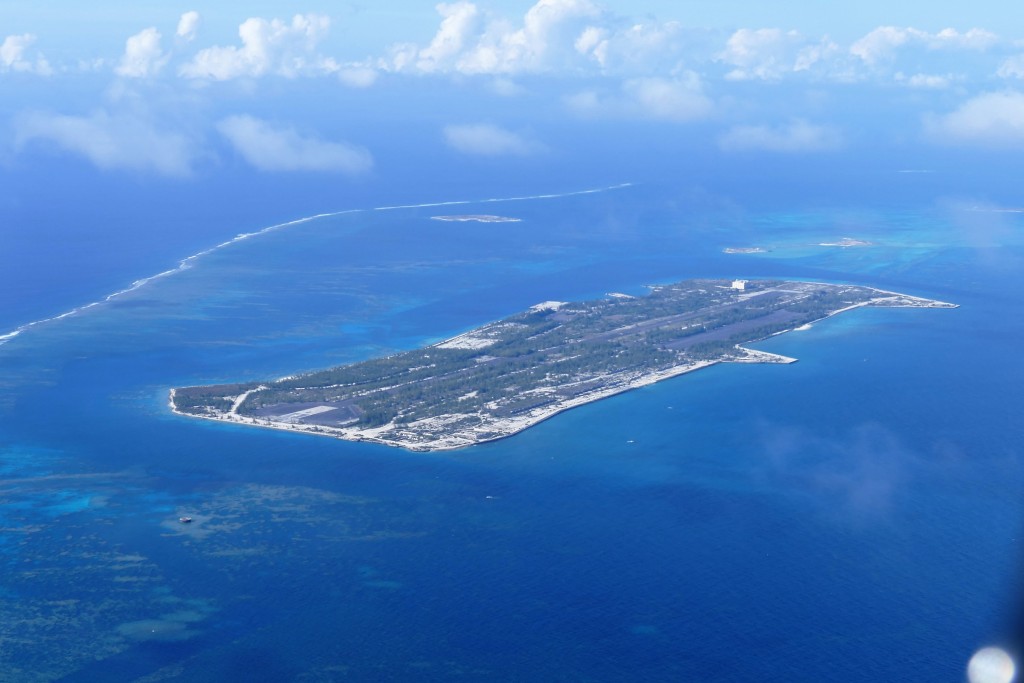 Aerial view of Johnston Atoll.  In 2003 this former military base was completely deserted and only a few structures remain intact.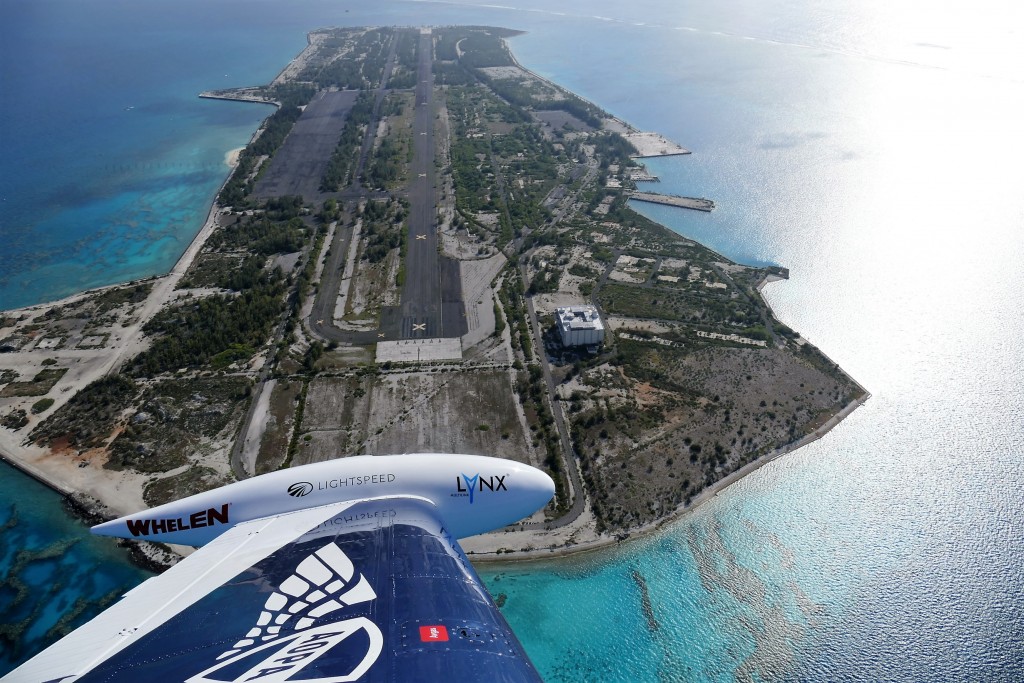 For nearly 70 years, Johnston Atoll was under the control of the American military and during that time it was used as a naval refueling depot, an airbase for nuclear and biological weapons testing, for space recovery, as a secret missile base and as a chemical weapon and Agent Orange storage and disposal site.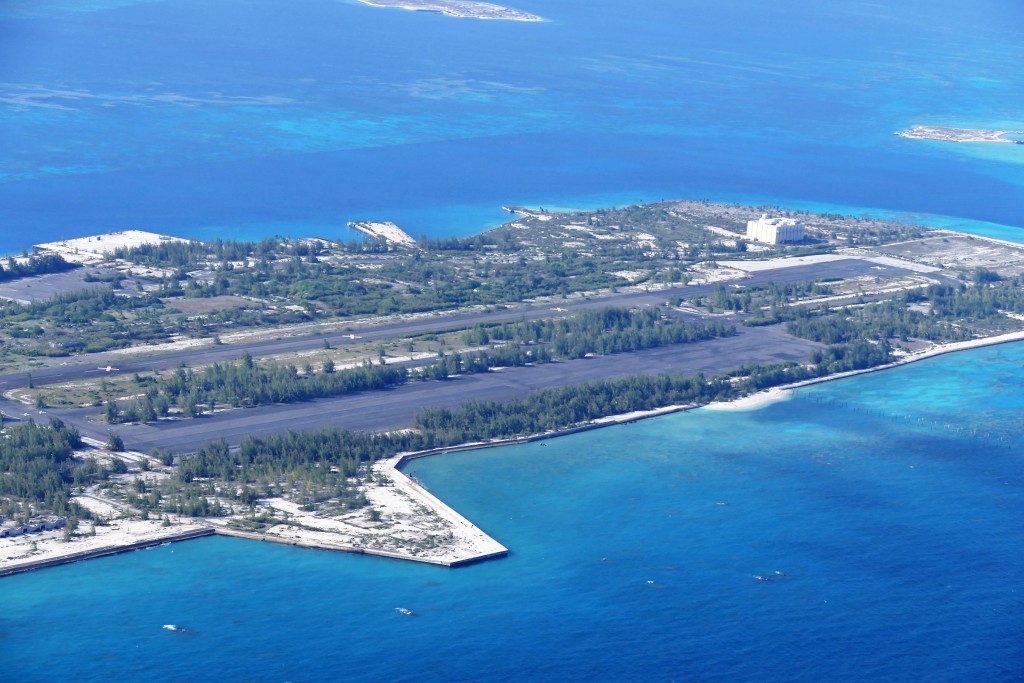 A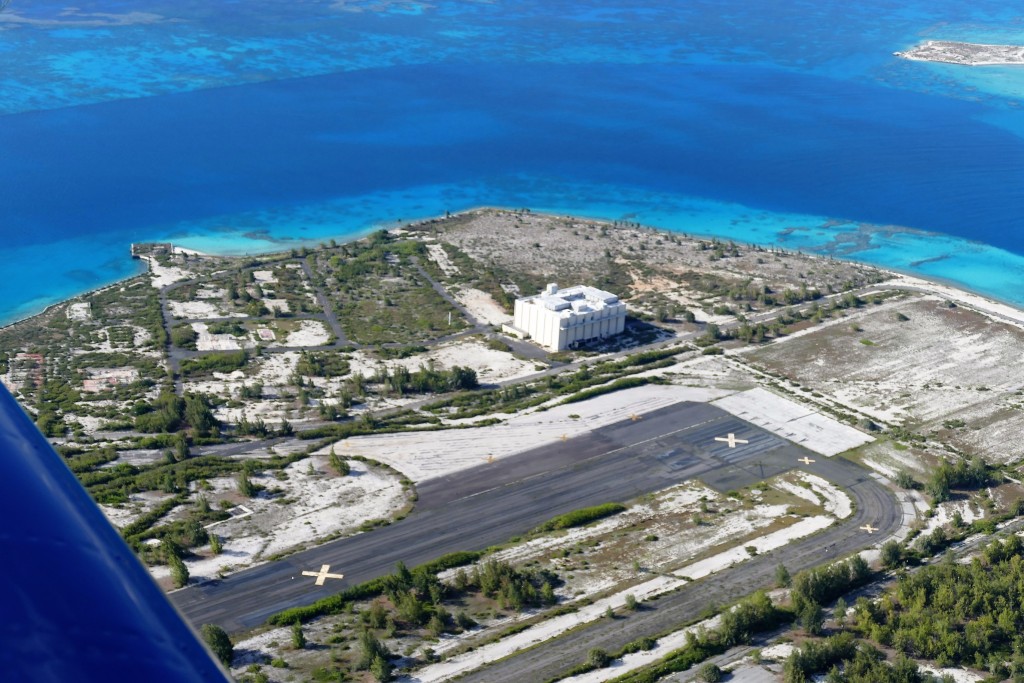 The large white building is the former Joint Operations Center.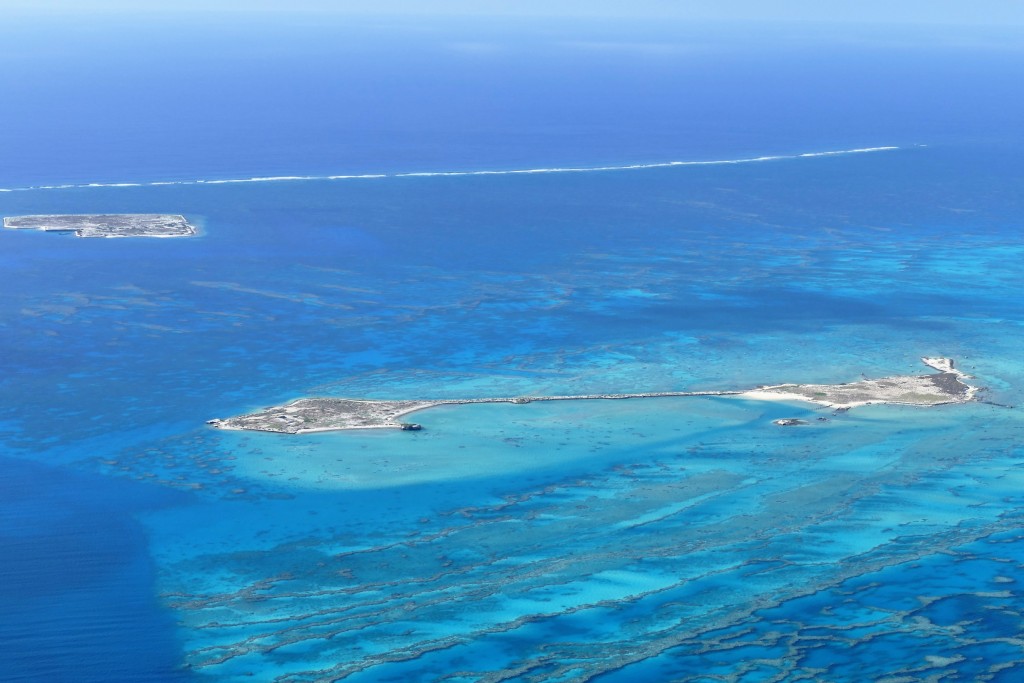 Aerial view of Sand Island and the former U.S. Coast Guard LORAN Station.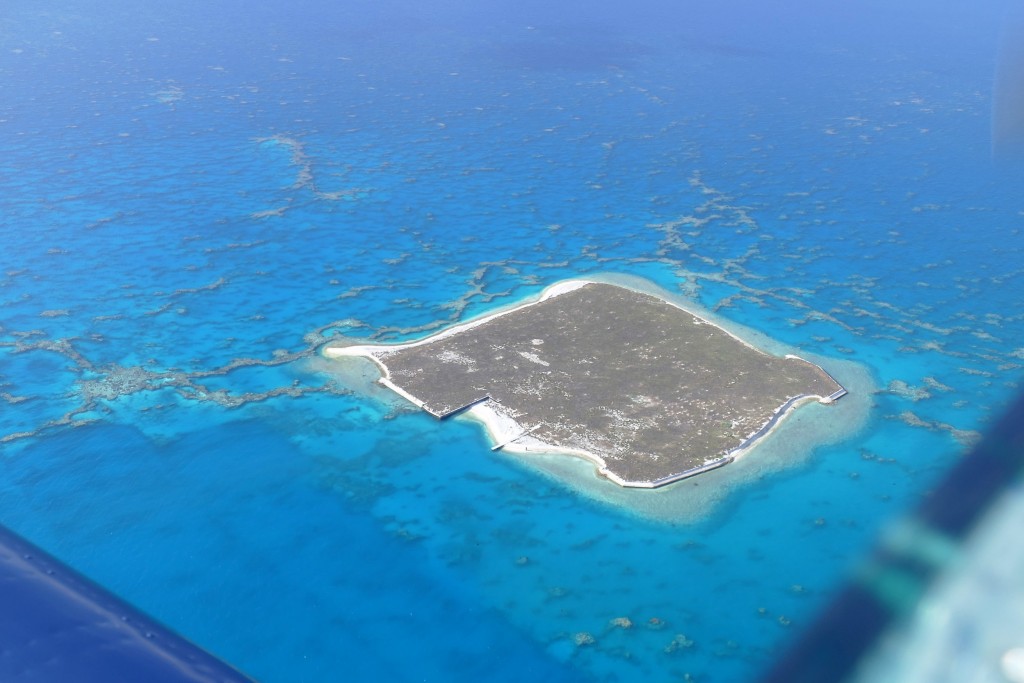 This is the site where a Nuclear-armed Thor missile exploded and burned during the failed "Bluegill Prime" nuclear test on July 25, 1962.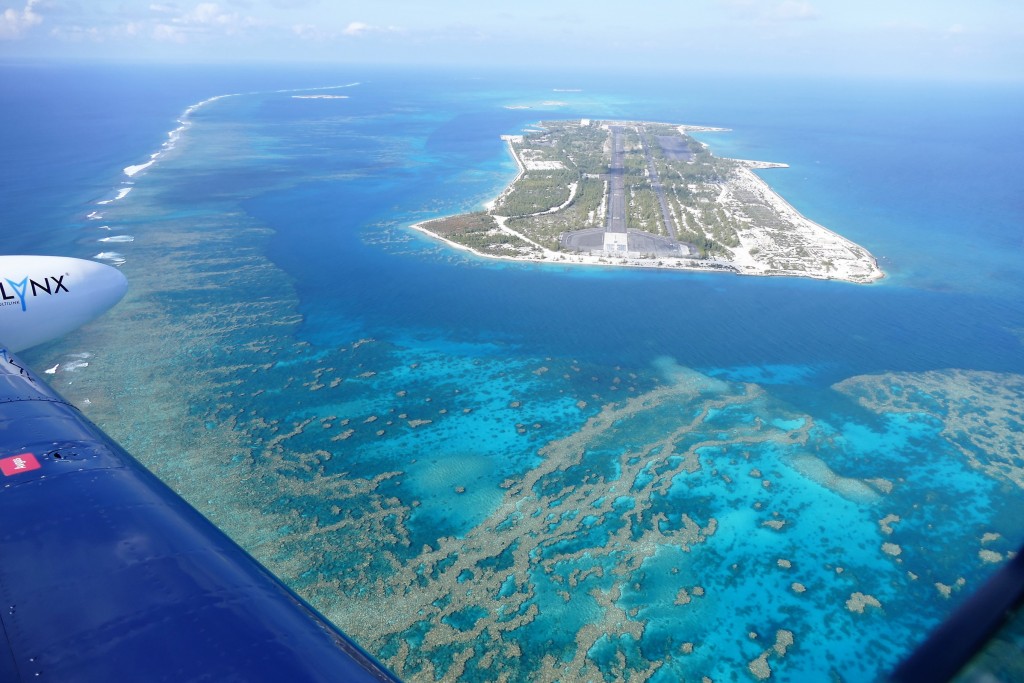 During WWII Johnston Atoll was used as a refueling base for submarines, and also as an aircraft refueling stop for American bombers transiting the Pacific Ocean, including the Boeing B-29 Enola Gay.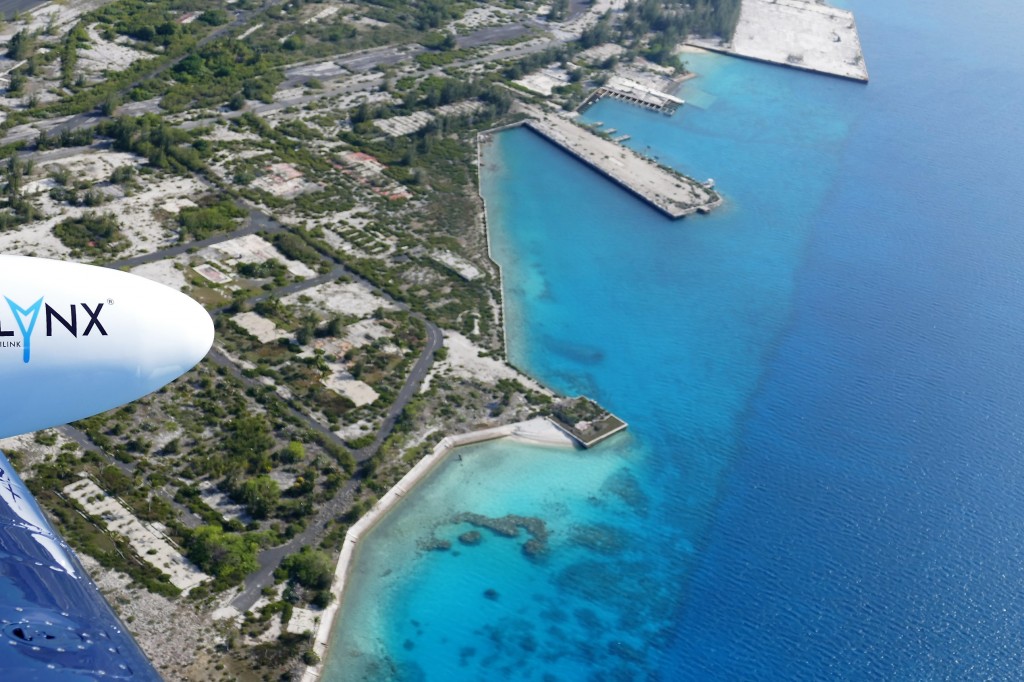 The point just forward my left tip tank is where the Base Commander's house was located.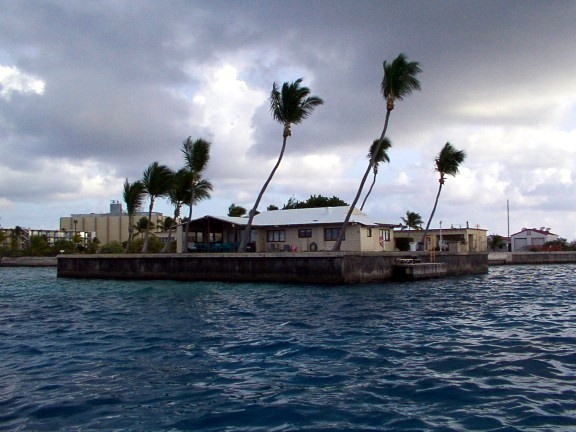 This is a picture of the Base Commanders house as it was in 1991, and it's also where I celebrated my 36th birthday.  From 1989 to 1992, I was assigned to the Defense Nuclear Agency as the Military Construction Program Manager for all the construction activities on Johnston Atoll.  This overflight was a real trip down memory lane.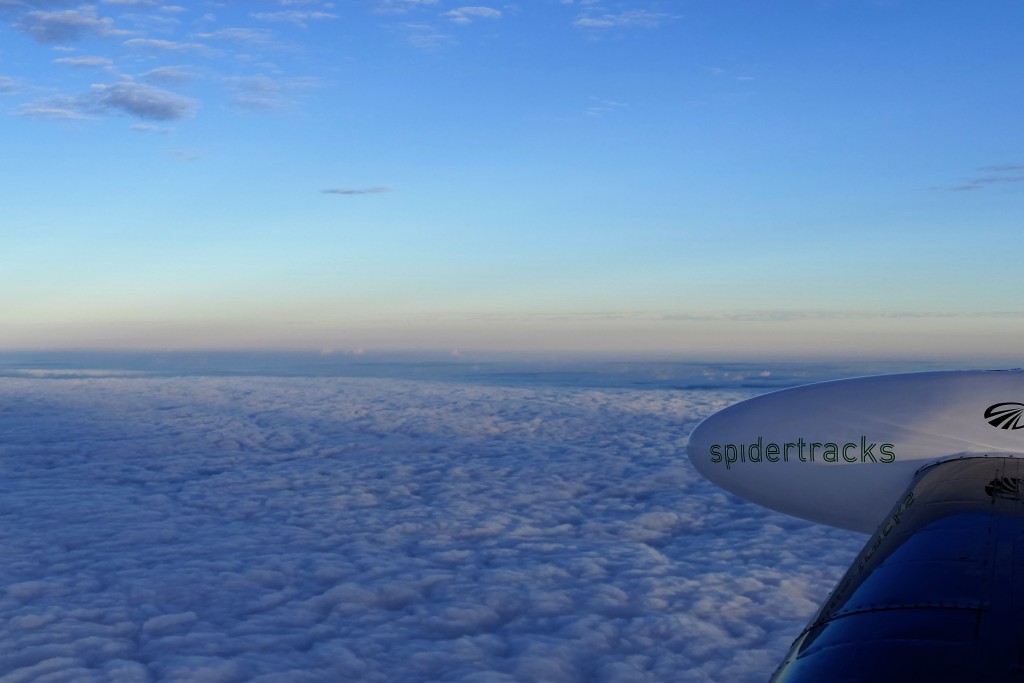 A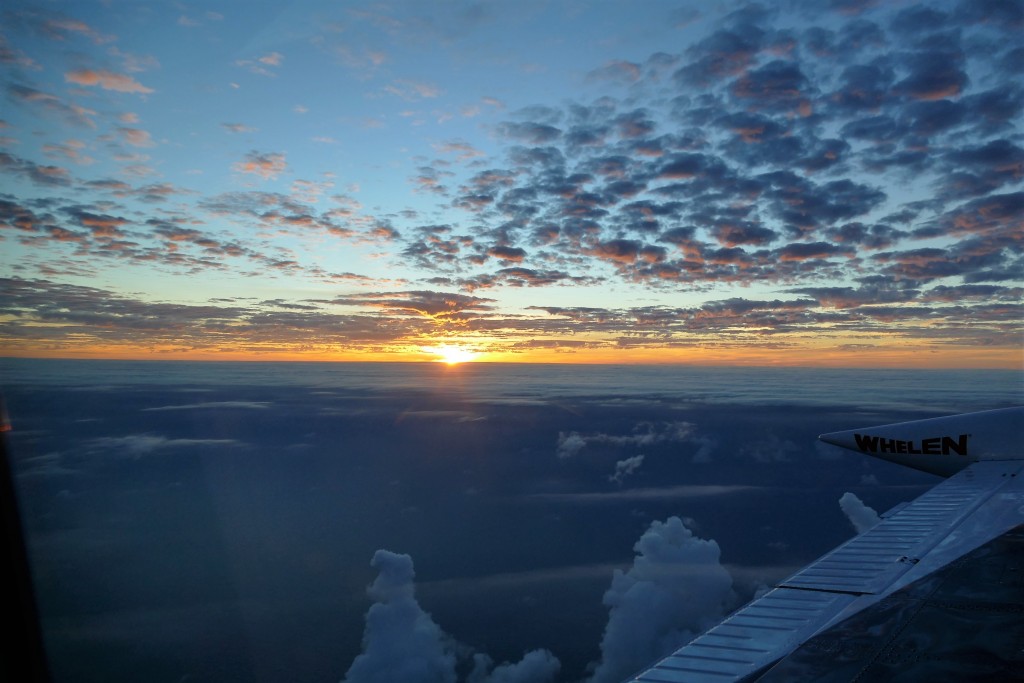 I enjoyed a beautiful sunset and good weather for the remaining four-hour flight to Hawaii.  Total flight time was just over fifteen hours and it was completed without a functioning autopilot.  Tentatively planning to fly to the mainland on Thursday or Friday, depending on the weather and autopilot repair.